Ice Shops win 2019 WoodWorks Design Awards Prize
Commercial Wood Design – Mid-Rise
Designed using a modern interpretation of construction techniques common to Sacramento in the early 20th century, this mixed-use commercial infill project is one of the first contemporary, timber-framed mid-rise structures in Northern California. The building includes three stories of heavy timber framing over a concrete podium—a restaurant and retail on the ground floor, offices on the second floor, and residential units above. Glulam beams and purlins, left exposed to the interior, frame the structure on a 20- by 24-foot grid, with 2 1/2-inch tongue-and-groove Douglas-fir planks between.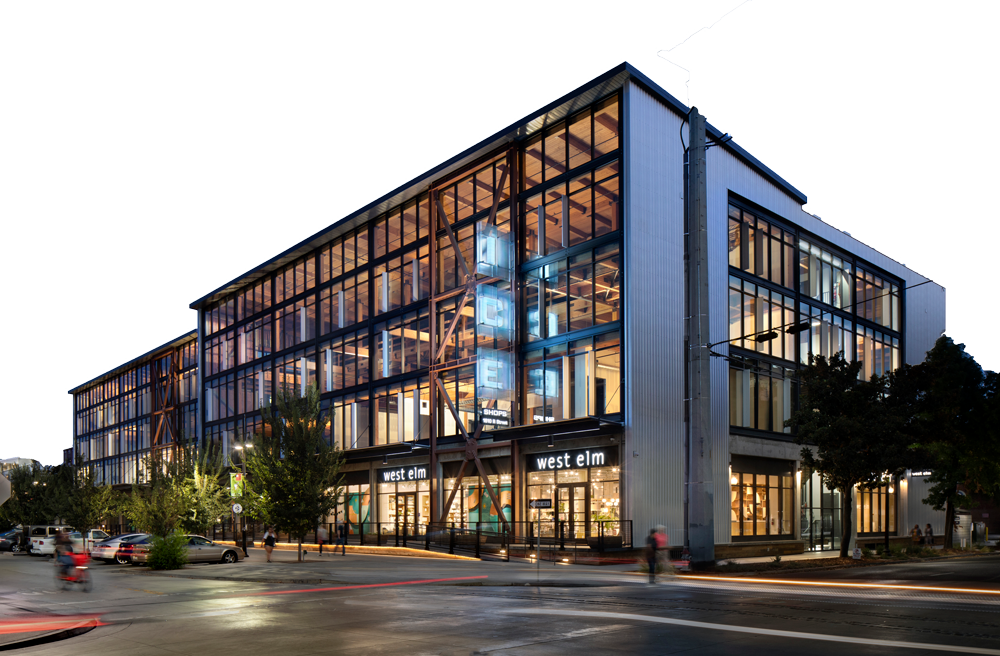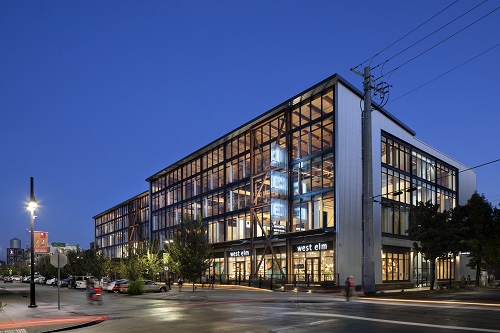 ICE SHOPS
The Ice Shops consist of two buildings with retail on the ground floor and is anchored by West Elm. Other retailers include Title Boxing Club, Device Brewing Company, with Mendocino Farms and Cookie Connection opening soon. Three levels of office above are connected by a glass skybridge. Located right off 16th Street, this block features 100 parking spaces below ground, making it easy for customers to come enjoy. Raised above street level, the wrap-around deck will be home to 30' patio dining areas and interactive outdoor shopping spaces. Spaces between 996 - 5,500 SF are currently available, or contact us for temporary leasing information.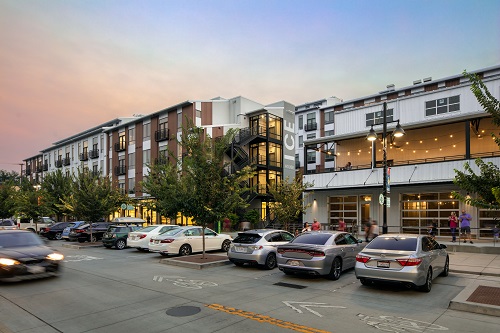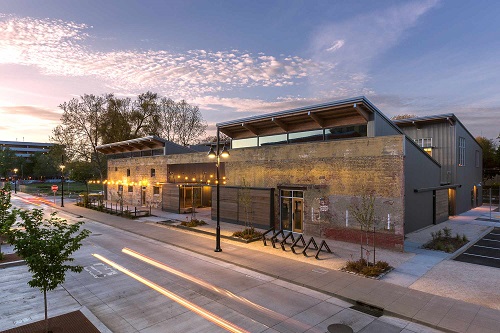 ICE SHED
Block 3 is a courtyard surrounded by three shed-style buildings and is home to Beast + Bounty, Milk Money, Healthy Hounds, All Good, Bishop's Cut/Color and Philz Coffee. A sliding barn door on R Street easily closes off the space for private events, or opens up to welcome customers who are enjoying bocce ball out or a pop-up concert on the stage. We are currently seeking tenants for 840 - 1,678 SF of retail space, either on a permanent or temporary basis.
Retail Leasing | Project Branding | Web Design
David Scanlon | Director - Cushman & Wakefield
415.658.3612 | Lic. 01492499 | david.scanlon@cushwake.com