Immersed in the R Street culture; inspired by the R Street identity.
IT'S A BEAUTIFUL DAY IN THE NEIGHBORHOOD
R Street is a thriving subculture of art, entertainment, shopping, and design. An historic district of converted warehouses and brick buildings, the neighborhood is an authentic representation of the entrepreneurial climate of the urban core. The Ice House is immersed in this culture and offers a vibrant neighborhood experience.
YOUR SPACE, YOUR STYLE
Efficiently designed to prioritize the needs of the modern urbanite. The market-rate rental apartments range from studio to two bedroom. Each floor plan features a full kitchen, private balcony, laundry, and closet space. Oversized windows set against steel, concrete, and wood informs strong architectural identity.
SO MUCH ROOM FOR ACTIVITIES
Ice House residences offer amenities that complement the urban lifestyle. The apartments will be pet friendly and common space will feature a pet wash station. Residents will have secure parking and access to bike lockers. An expansive shared courtyard connects the two towers with open seating, an outdoor fireplace, and space for entertaining friends and family. Interior space includes a lounge area, communal work table, and fitness room.
RESIDENTIAL FLOOR PLANS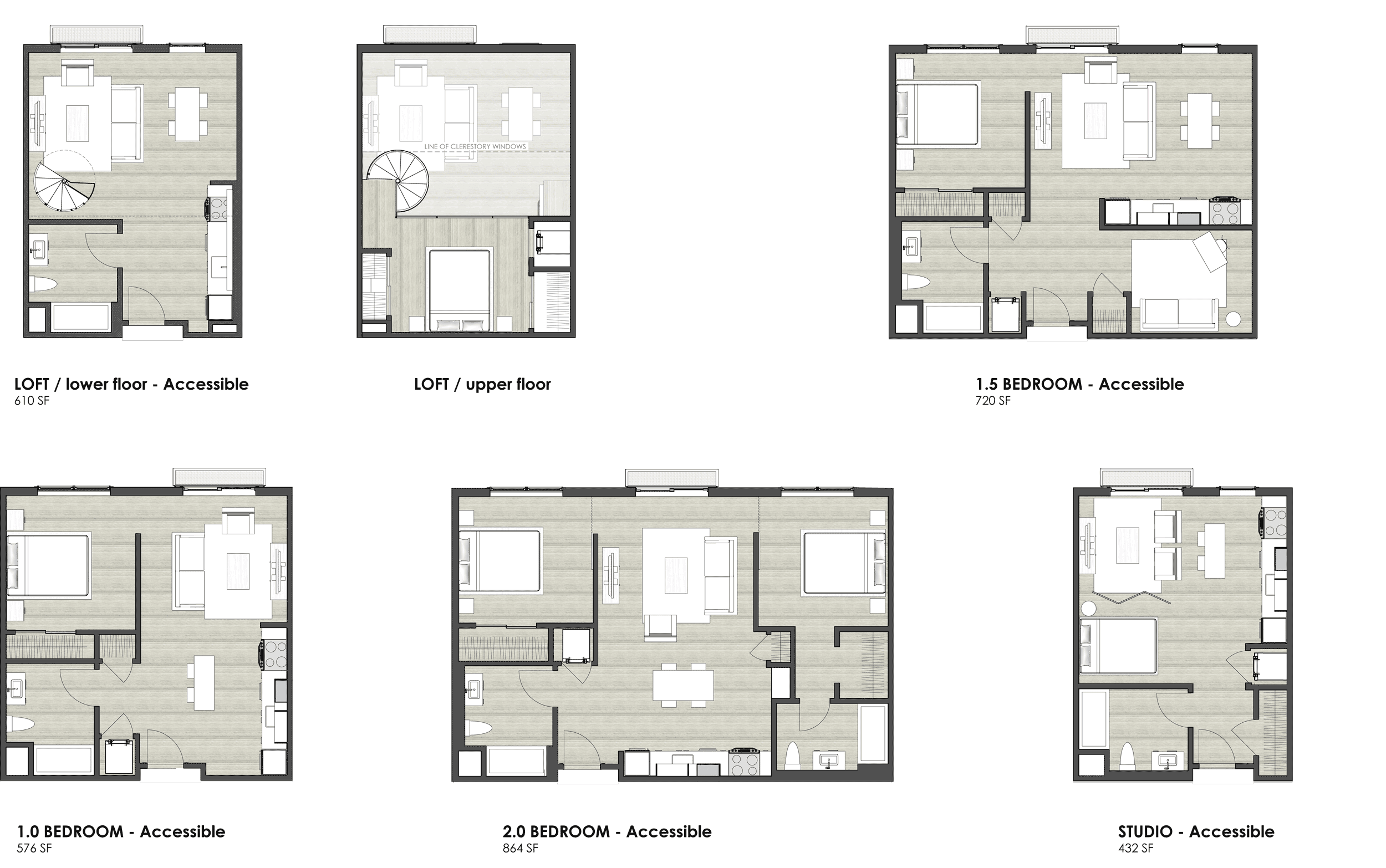 PARKING & TRANSPORT
Ice Blocks will provide the most abundant parking alternatives of any building located in Downtown or Midtown Sacramento.